Joey Enos and Lisa Rybovich Crallé at Other Places Art Fair North

Saturday, May 12, 2022, 11am–6pm
Juilliard Park, 227 Santa Rosa Ave, Santa Rosa
Admission:
$5 suggested donation, free for students
All ages! Leashed dogs welcome.
Premiere Jr. is positively psyched to present new work by Joey Enos and Lisa Rybovich Crallé for
Other Places Art Fair North
, a one-day gathering of alternative art spaces and projects in Santa Rosa's Juilliard Park.
Lisa, our
current billboard artist
, and Joey will both show new sculptural work for the occasion. Here are some quotes from the artists to whet your appetite:
"I'll be upholstering the foam with the light gray vinyl (it's thick like what they use for booths at a diner)." — Lisa
"The one with the feet will be around four feet tall." — Joey
So, obviously, a lot to look forward to! We'll be set up under umbrellas with extra chairs and a cooler of fizzy water — come hang with us between 11am and 6pm!
We're thrilled to be joining these exciting projects for the fair:
Antinomian Press
,
Outback Projects
, Construction Partners,
Brian & Ryan : Wheelbarrow Valet
,
STABLE
,
The Art Dominatrix
,
Colpa Press
,
Sabel Rose Regalia, Fine Art Quilts
,
Peptoc
,
The Community Medicine Cabinet
,
escolar
,
Harborview and Pole
,
Brittany
,
Cone Shape Top
,
Chez Toi
,
Jen Boyd
, Los Angeles Wood Wind Skill Share,
Drawing Sound
,
The Fulcrum
,
Good Weather
.
Joey Enos
is an artist based in the San Francisco Bay Area. His work has been presented at Yerba Buena Center for the Arts, the Berkeley Art Museum, and other Bay Area exhibition spaces. He received an MFA from UC Berkeley in 2014. He also attended the San Francisco Art Institute and the School of the Art Institute of Chicago for his BFA. Separate from his art practice, he has been working to capture and document the history of the Emeryville mudflats sculptures, receiving a Cal Humanities grant to collect oral histories for the
Robert Sommer Photography Collection
at California College of the Arts.
Lisa Rybovich Crallé
is an interdisciplinary artist based in the San Francisco Bay Area. Her work has been presented at Cornell University, the Manetti Shrem Museum, the Detroit Institute of Arts, Yerba Buena Center for the Arts, the Berkeley Art Museum, Syracuse University, Mills College, di Rosa Center for Contemporary Art, and Land and Sea, among other venues. She has been an artist in residence at the Vermont Studio Center, Ox-Bow, Arteles, and the Bubec Sculpture Studio. In addition to her studio practice, Lisa teaches at Berkeley City College and co-organizes
Heavy Breathing
, a series of experimental artist-led movement seminars.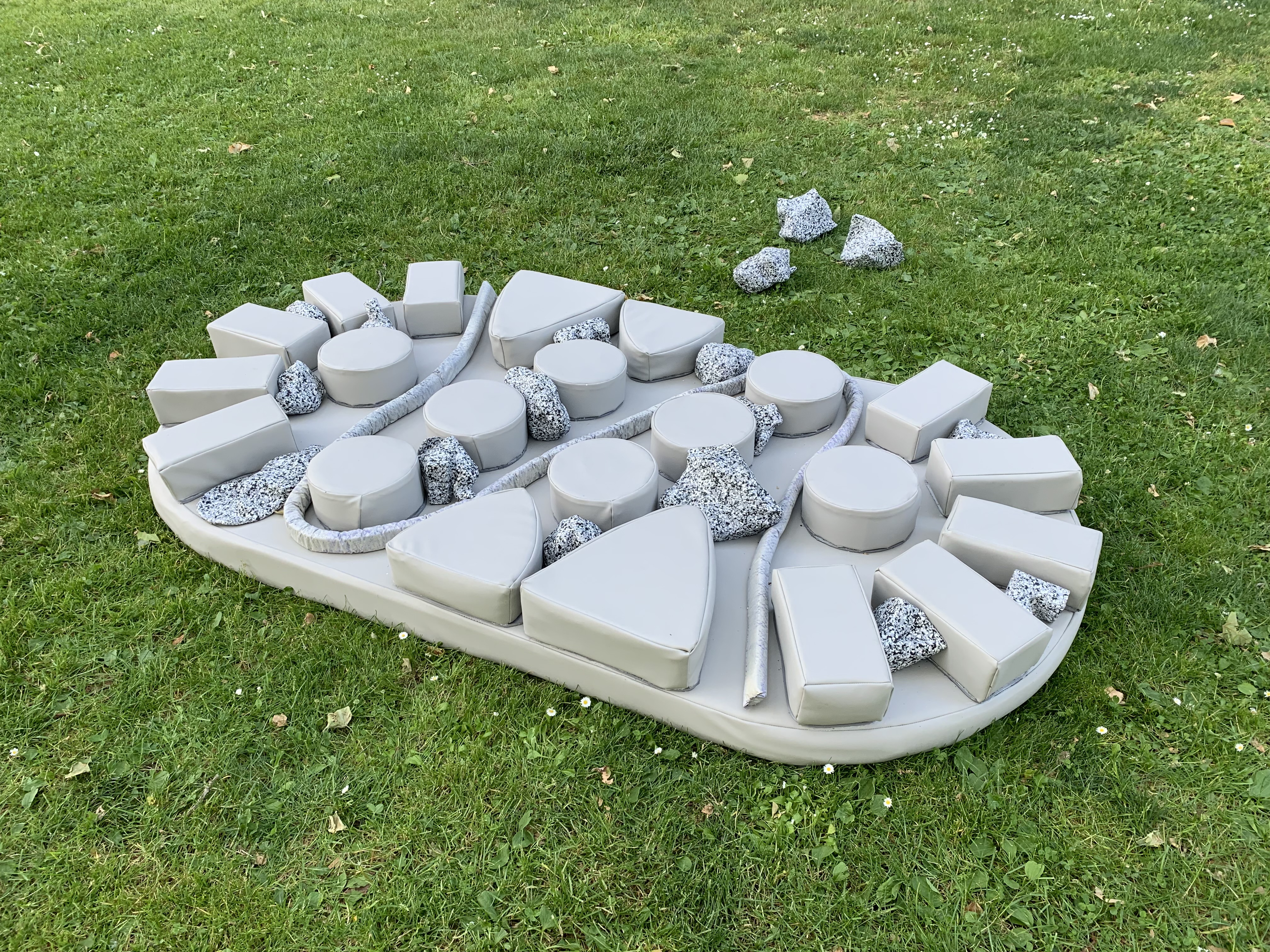 Other Places Art Fair
Fluid in definition, bonded by an intention to operate in other places outside the traditional art gallery systems, OPaf features participants presenting site-specific booths encapsulating their projects and programming. For the past five years OPaf has represented the growing movement of hard-to-define art project spaces by providing an alternative art fair structure designed specifically for unconventional projects.